People think of eating disorders as something teens and young adults face.
They're becoming more prevalent in older adults. A 2013 "Today's Dietitian" report stated that people 65 or older make up the second-largest age group for anorexia nervosa deaths.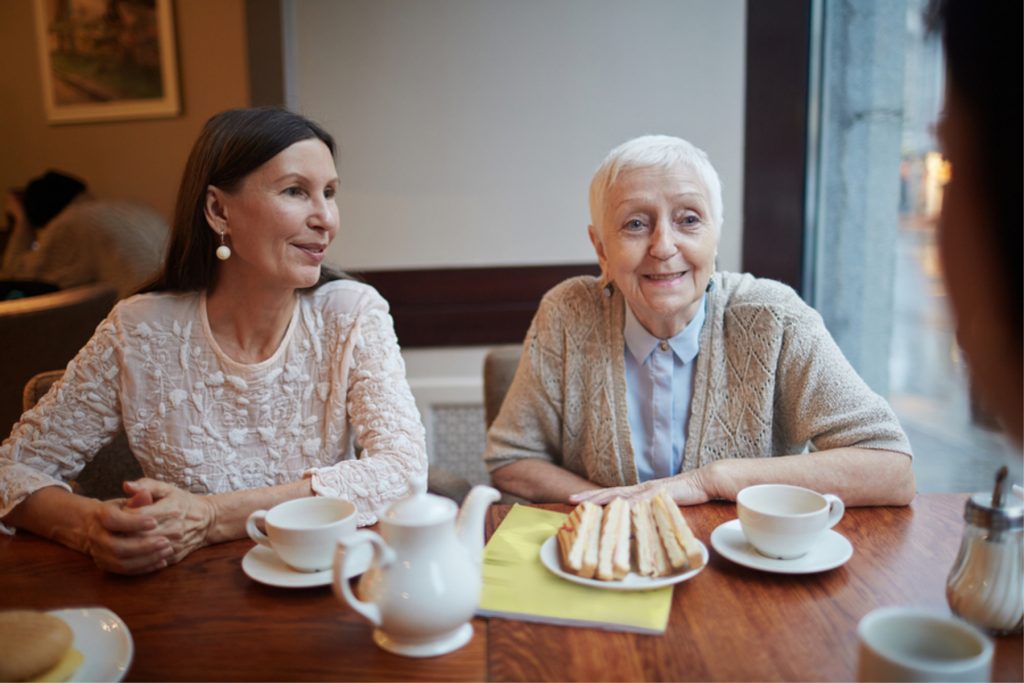 Could your mom or dad's weight loss be linked to an eating disorder? How can you tell? If you suspect an eating disorder is behind your parent's weight loss, what do you do next?
Common Eating Disorders
-Anorexia nervosa and bulimia are two of the more commonly known eating disorders. Anorexia involves severely reducing food and calorie intake. Bulimics binge eat and then make themselves vomit or use medications to rid their bodies of the calories quickly.
-Binge eating is the most common type of eating disorder. The person eats large portions of food or high-calorie foods in an effort to feel better. After the binge, guilt and shame settle in.
-Orthorexia, a newer form of eating disorder started in the 1990s. Orthorexia is a disorder where the person becomes obsessed with a healthy diet. A person with orthorexia pays incredible attention to food ingredients and nutritional labels. Refusal to eat foods that contain unhealthy ingredients can become an obsession.
What Do You Do?
If you suspect your mom or dad has an eating disorder, take them to the doctor. Weight loss can be a result of medication side effects, gum disease, and other health issues. It can also be a sign of depression and anxiety.
Around three out of four elderly adults have little sense of taste and smell after 89. That makes foods unpleasant. They don't taste right, so why eat them?
Smokers also have a diminished sense of taste and smell. That may lead to weight loss, so changes like stopping smoking or finding new ways to add flavor to food are helpful.
Having a professional diagnosis is the first step to take. If it is an eating disorder, you want to talk about therapeutic services to help your parent. Eating disorders are a mental health issue, so your parent needs to see an expert in mental health.
Following the doctor's appointment, make sure your mom or dad has the necessary support. A supportive therapist and, possibly, group therapy are essential. You also want to make sure your mom or dad has someone at home to encourage and remind them to eat the right foods.
An eating disorder is an uphill battle. Your parent may slip up from time to time, and that's when they need your support more than ever. Make sure home care aides are there for transportation and meal preparation. Stay active in your parent's life, but let home care aides help, too.
If you or an aging loved-one is considering Homecare In Detroit, MI, please contact the caring staff at Crystal Home Health Care today. 313-493-4900
Sources: