Senior Health: Activity helps your mom in several ways. It keeps her joints limber while also strengthening her muscles and bones.
Exercise benefits the heart and lowers the risk of chronic health conditions like diabetes, heart disease, and high blood pressure. It also helps with balance and stamina and overall good senior health.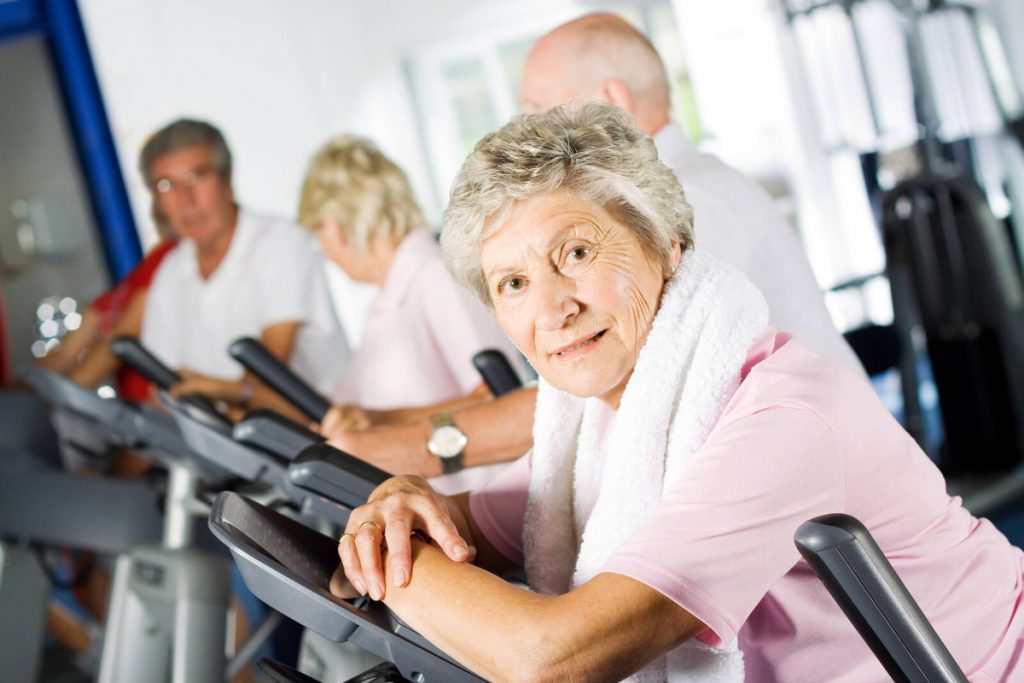 Before your mom dives into a new fitness program, she needs to keep a few things in mind. Most importantly, she needs to talk to her doctor. While a fitness program may look appealing, she needs to make sure she's healthy enough to tackle something new.
Questions to Ask the Doctor
Ask your mom's doctor if there are any exercises she should avoid. If she has low bone density, her doctor may not recommend activities involving a lot of jumping. She also may need to take it slow if her medications cause dizziness or nausea.
If her doctor is overly concerned, a physical therapist may be recommended to help your mom learn the best exercises for her needs. You want to have her exercising safely to prevent a fall or injury to a joint or muscle.
Invest in a Smart Watch
If your mom has any health conditions, such as heart disease, she may need to carefully monitor her heart rate while exercising. If this is the case, a smartwatch can track her pulse and alert her if it's getting too high. Some watches even track the heart's rhythm and alert you if something seems off.
Fitness tracking watches may be able to monitor blood pressure and oxygen saturation levels, too. It varies from one model and brand to the next.
While the fitness trackers aren't always completely accurate, it's a handy alert that can have your mom stop exercising and call her doctor. The doctor can run tests to make everything is okay before your mom starts working out again.
Senior Health: Is It Time for Elderly Care?
Have you asked your mom about her daily routine? Are there things she finds hard to do on her own due to the side effects of medications, lower stamina, or arthritis pain? Elderly care aides may be the ideal solution to her changing abilities.
Caregivers can help her carry the laundry downstairs. They can help her safely exercise or get something from the top shelf in her kitchen. They can help with meals, errands, and prescription reminders. Call an elderly care agency to get answers to your family's questions and learn more about the cost of caregivers who can help with better senior health.
If you or an aging loved-one is considering

Elderly Care in Southfield, MI

, please contact the caring staff at Crystal Home Health Care today. 313-493-4900